Winners of the 1st Section at Rochdale Contest in 2019 we look forward to continued success as bands return from the Lock-down in 2021
We rehearse every Tuesday, 7:45 at Diggle Band Club, Bankfield House, Huddersfield Rd, Diggle, Oldham OL3 5PJ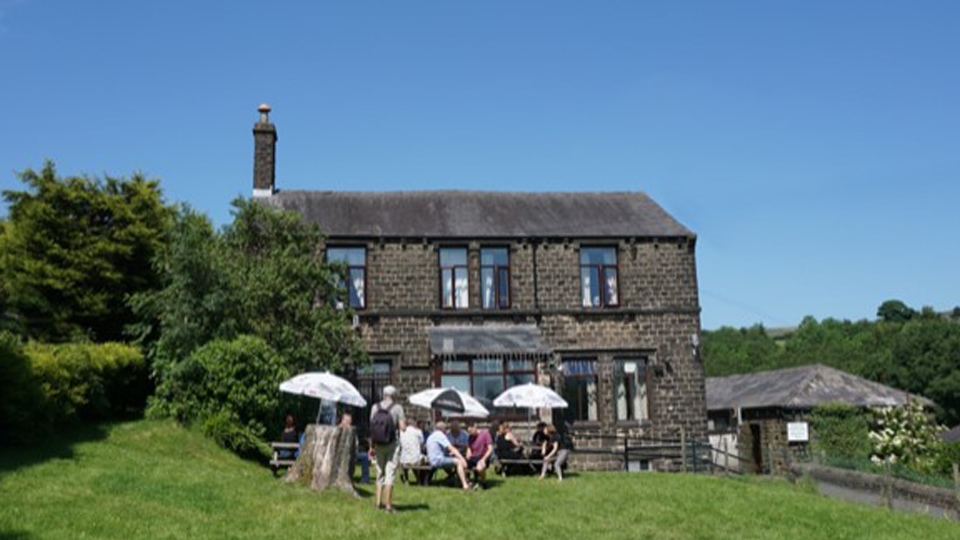 Diggle Band – February 2022 Update
The band emerged from COVID lockdown in July 2021 in remarkably good shape, with just the odd empty chair. Early rehearsals were socially distanced with a few outdoors in a farm courtyard, however all were well attended enabling good progress to getting the band match fit.
The concert diary soon started to fill up, starting with a few outdoor engagements, after which, band club concerts restarted and other indoor venues re-opened. By the end of the year, we had delivered 9 concerts and taken part in the inaugural Greenfield Autumn Leaves march & hymn tune contest, in which we achieved 2nd place.
Unfortunately, the Diggle Band Club Xmas concert, due to take place on 19th December was cancelled due to the prevalence of the COVID Omicron variant, but the band were able to continue with outdoor Christmas events and fund raising activities.
During the last couple of months in 2021, we lost a couple of players (Phil Kerr and Danny Catlow) due to retirement, and our musical director, Alan Widdop who moved on to pastures new at the Whitworth Vale & Healey Band. We would like to thank them all for their efforts during their time at Diggle and wish them all the very best for the future.
We would like to give a hearty welcome to new members, Chris North (Principal Cornet), Dave Homer (Soprano), John Whittle (Flugel Horn), Nige Lawless (Solo Euph) and Andy Witkowski (Solo Baritone), who collectively bring an immense amount of experience to the ranks.
Sincere thanks go to Phil Goodwin, Andy Lofthouse, Duncan Beckley and Dave Morris, who have all worked with the band, helping to prepare and deliver concerts towards the end of 2021.
James Garlick has been acting MD since the turn of the year and will be directing the band at the NW Regional Championships at Blackpool on 27th February when the band will compete in the 2nd section, performing Aeronauts by Goff Richards.